The H&M x Mugler Lookbook Is Here & It's A Throwback To '80s Fashion
Following last month's teaser, the lookbook for the H&M x Mugler collaboration, out May 11, is here. And it's exactly what you'd expect, with pieces ranging from bodycon dresses and mesh catsuits (a hallmark of Mugler) to structured blazers and M-logo belts. In March, the Swedish retailer revealed that it would be releasing a new collection in partnership with the storied French house founded by Thierry Mugler in 1973 and currently led by creative director Casey Cadwallader. "This collection is a watershed moment for the house of Mugler — a chance for us to celebrate our history and the pieces that we are beloved for today," Cadwallader said via a press release.It's clear H&M looked to some of Mugler's currently popular silhouettes and styles for the collaboration, as well as its archive pieces from the '80s and '90s, for inspiration. In addition to the signatures, there are also denim pieces that range from two-tone jackets to mesh jeans, as well as Mugler-approved athleisure, including corseted hoodies and bomber jackets. The accessories range from opera gloves and sheer tights to earrings bearing the signature Mugler star. "Casey and the Mugler team have been incredibly generous in offering up so many of the house's classics and signatures, which shoppers will recognize from the runway and red carpet," said Ann-Sofie Johansson, creative advisor at H&M, via the press release. "The collection encapsulates the H&M ethos of sharing great fashion and democratizing design." For H&M, this is the latest of a series of designer collaborations over the past 20 years that have welcomed high-fashion names to the mass market, including brands like Karl Lagerfeld, Jimmy Choo, Kenzo, and Maison Margiela, among others. While we have to wait until next month for the collection to drop, that leaves plenty of time to peruse the lookbook to choose your favorites. Take a look ahead.  At Refinery29, we're here to help you navigate this overwhelming world of stuff. All of our market picks are independently selected and curated by the editorial team. If you buy something we link to on our site, Refinery29 may earn commission.Like what you see? How about some more R29 goodness, right here?H&M Home's New Collection Supports Women ArtistsH&M's Studio Collection Is Full Of Party TrendsThe Reason Cardi B Wore So Much Mugler Last Night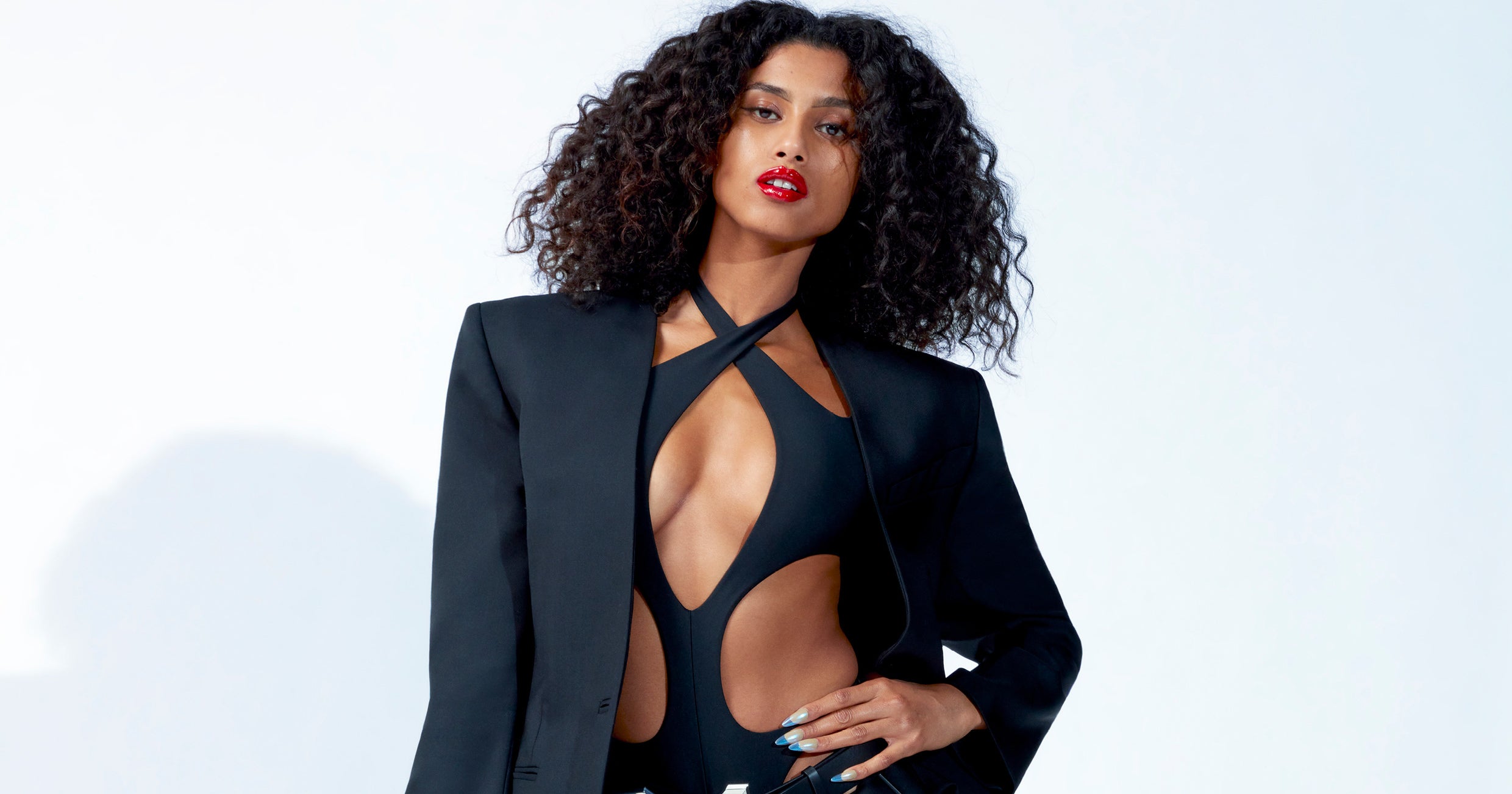 Following last month's teaser, the lookbook for the H&M x Mugler collaboration, out May 11, is here. And it's exactly what you'd expect, with pieces ranging from bodycon dresses and mesh catsuits (a hallmark of Mugler) to structured blazers and M-logo belts. 
In March, the Swedish retailer revealed that it would be releasing a new collection in partnership with the storied French house founded by Thierry Mugler in 1973 and currently led by creative director Casey Cadwallader. "This collection is a watershed moment for the house of Mugler — a chance for us to celebrate our history and the pieces that we are beloved for today," Cadwallader said via a press release.
It's clear H&M looked to some of Mugler's currently popular silhouettes and styles for the collaboration, as well as its archive pieces from the '80s and '90s, for inspiration. In addition to the signatures, there are also denim pieces that range from two-tone jackets to mesh jeans, as well as Mugler-approved
athleisure
, including corseted hoodies and
bomber jackets
. The accessories range from
opera gloves
and sheer tights to earrings bearing the signature Mugler star. 
"Casey and the Mugler team have been incredibly generous in offering up so many of the house's classics and signatures, which shoppers will recognize from the runway and red carpet," said Ann-Sofie Johansson, creative advisor at H&M, via the press release. "The collection encapsulates the H&M ethos of sharing great fashion and democratizing design." 
For H&M, this is the latest of a series of
designer collaborations
over the past 20 years that have welcomed high-fashion names to the mass market, including brands like Karl Lagerfeld, Jimmy Choo, Kenzo, and Maison Margiela, among others. 
While we have to wait until next month for the collection to drop, that leaves plenty of time to peruse the lookbook to choose your favorites. Take a look ahead.  
At Refinery29, we're here to help you navigate this overwhelming world of stuff. All of our market picks are independently selected and curated by the editorial team. If you buy something we link to on our site, Refinery29 may earn commission.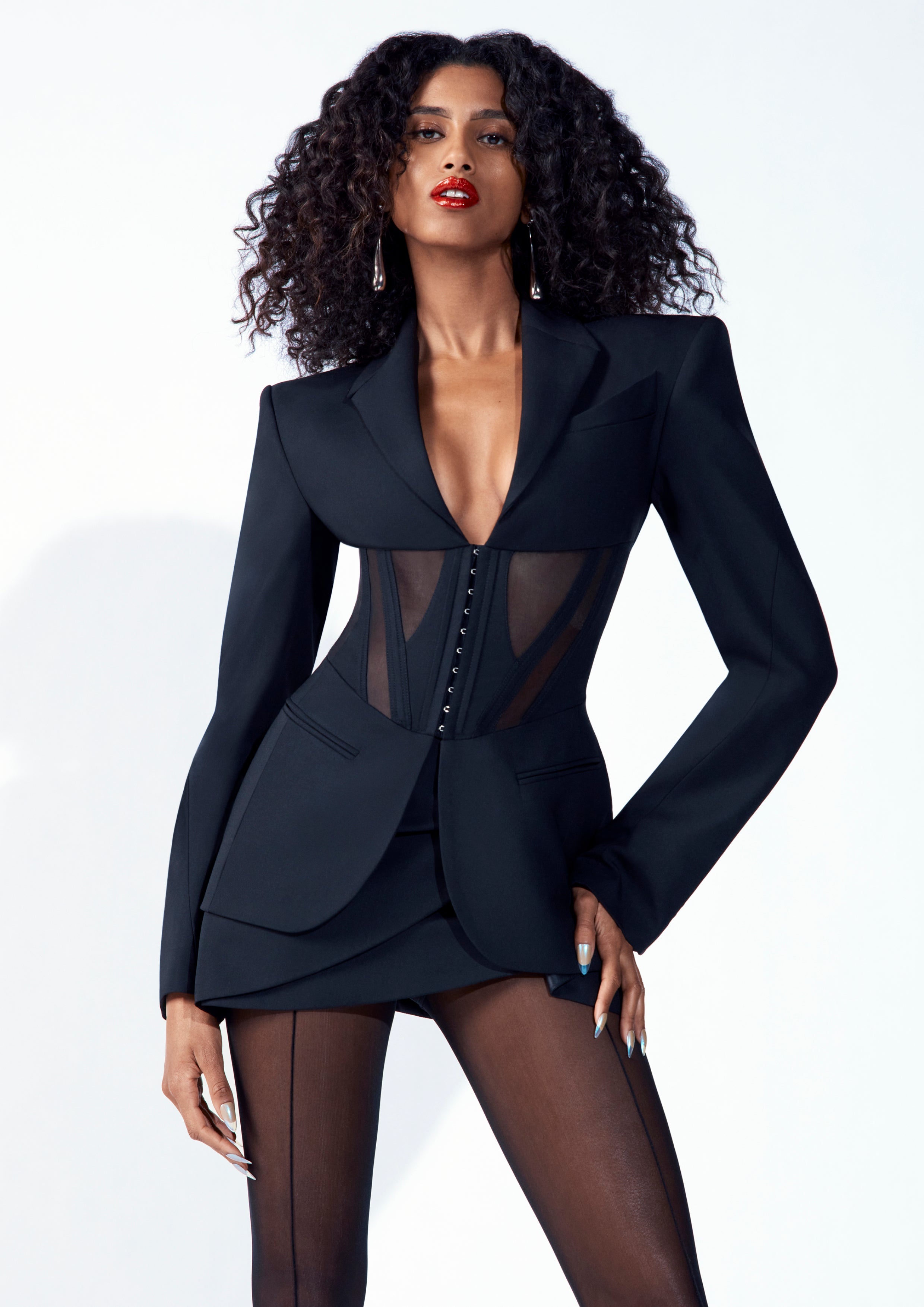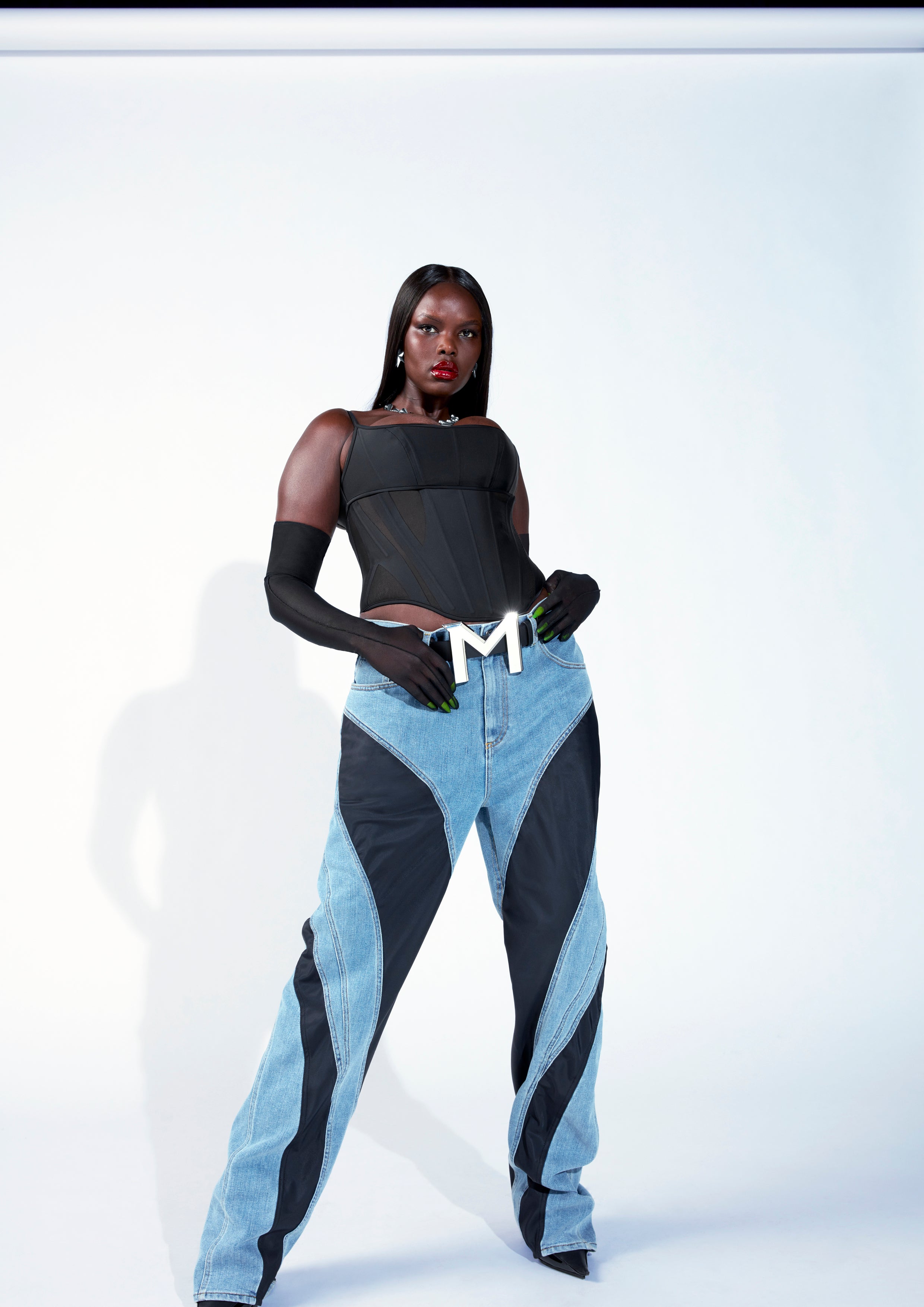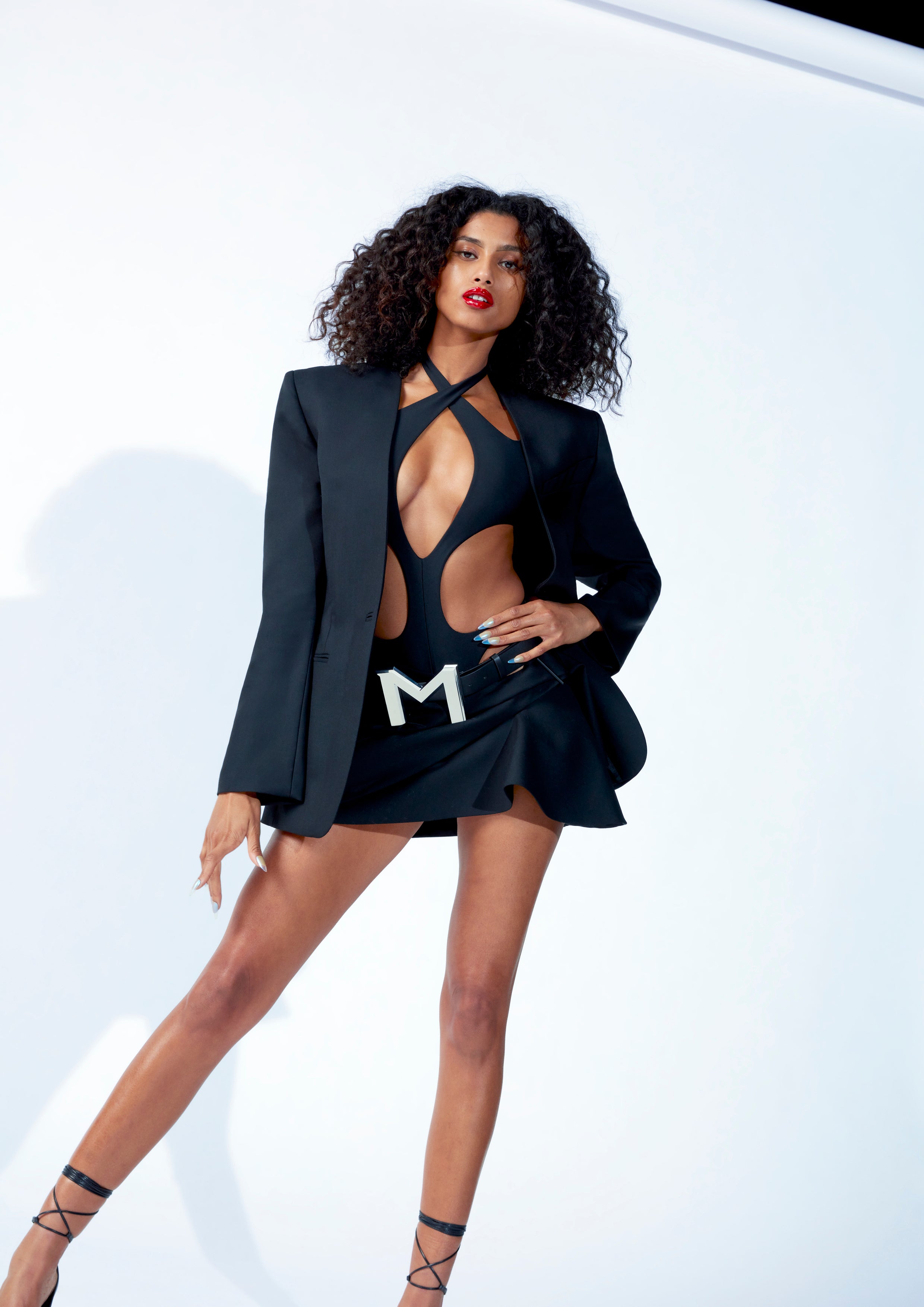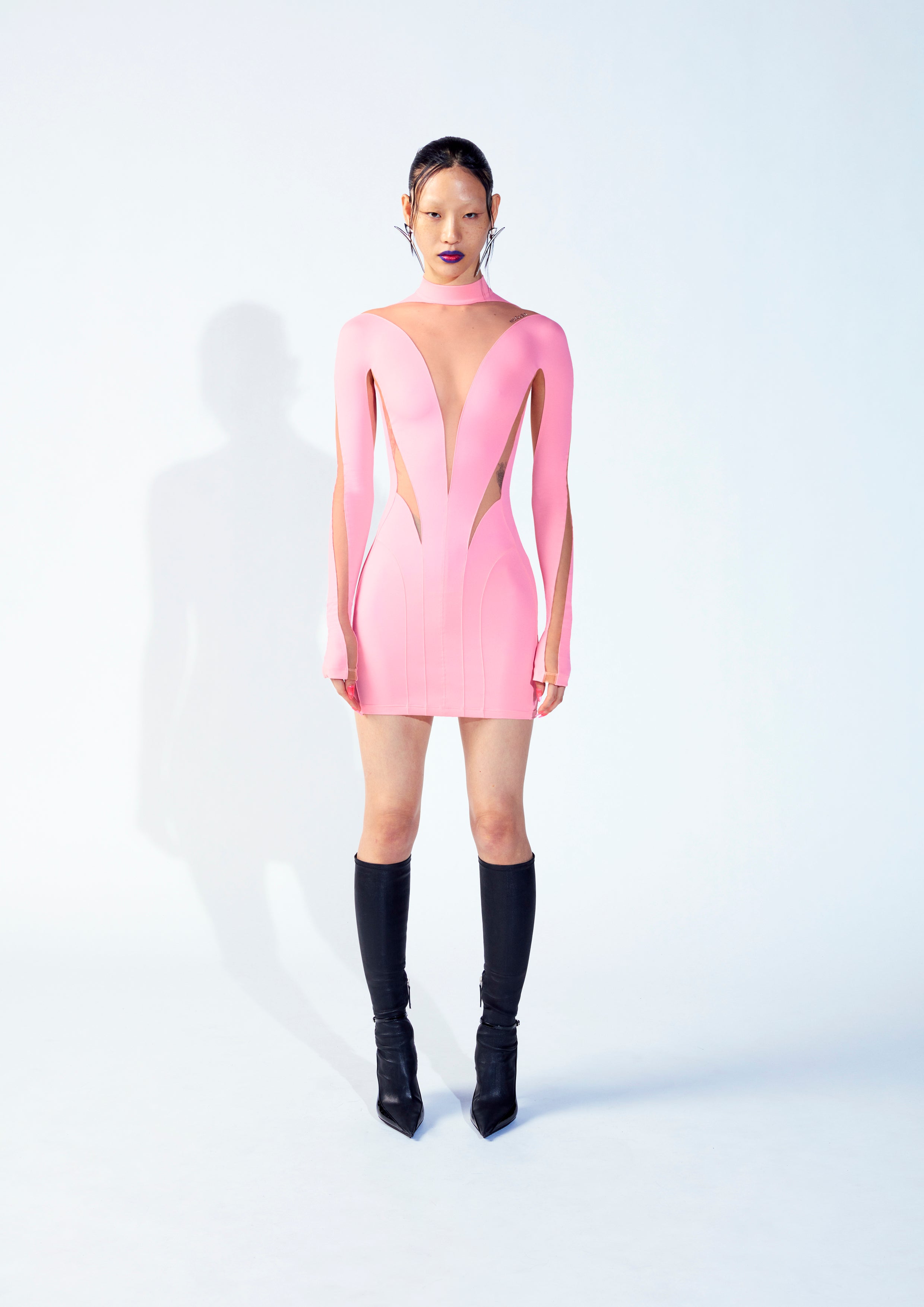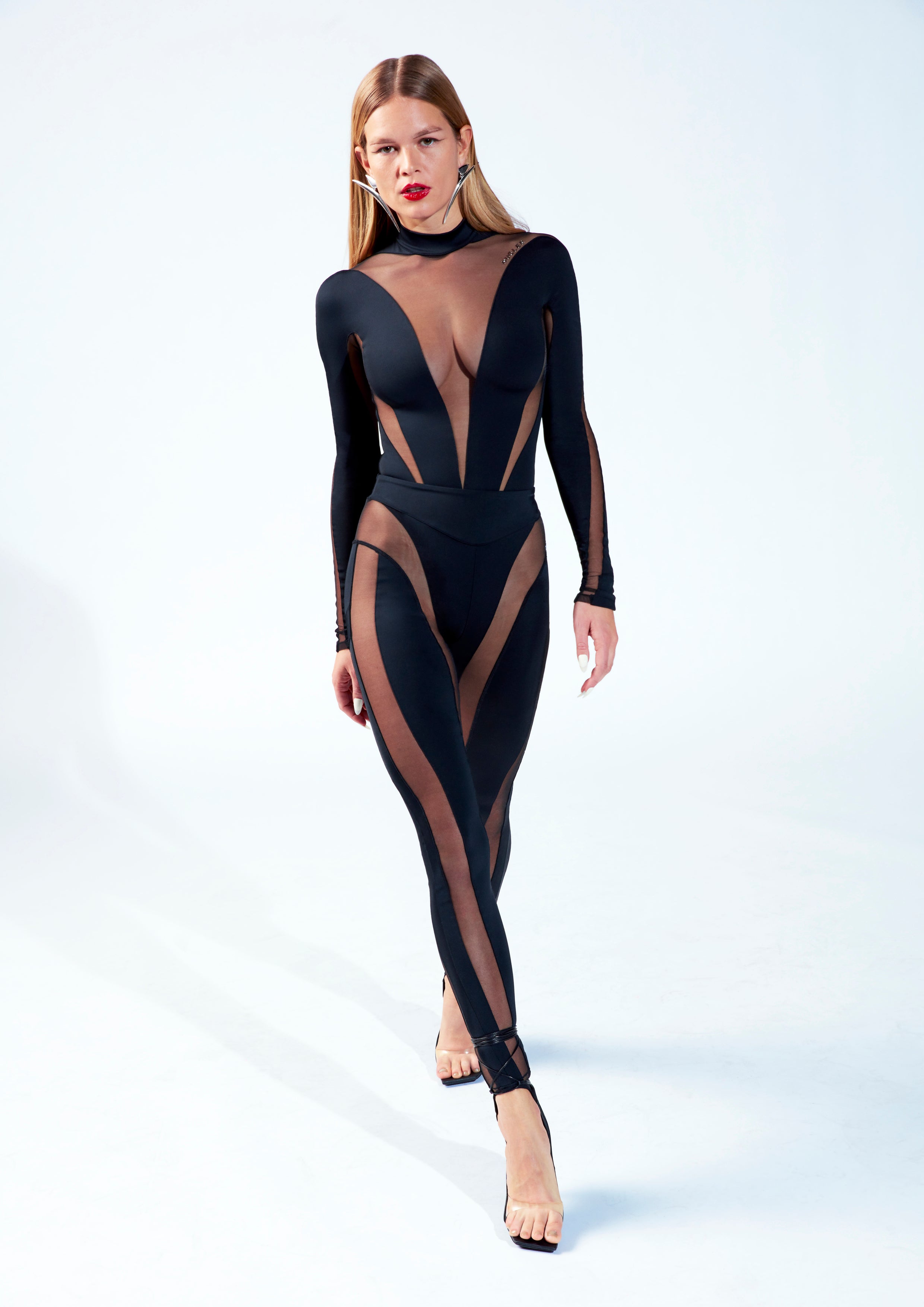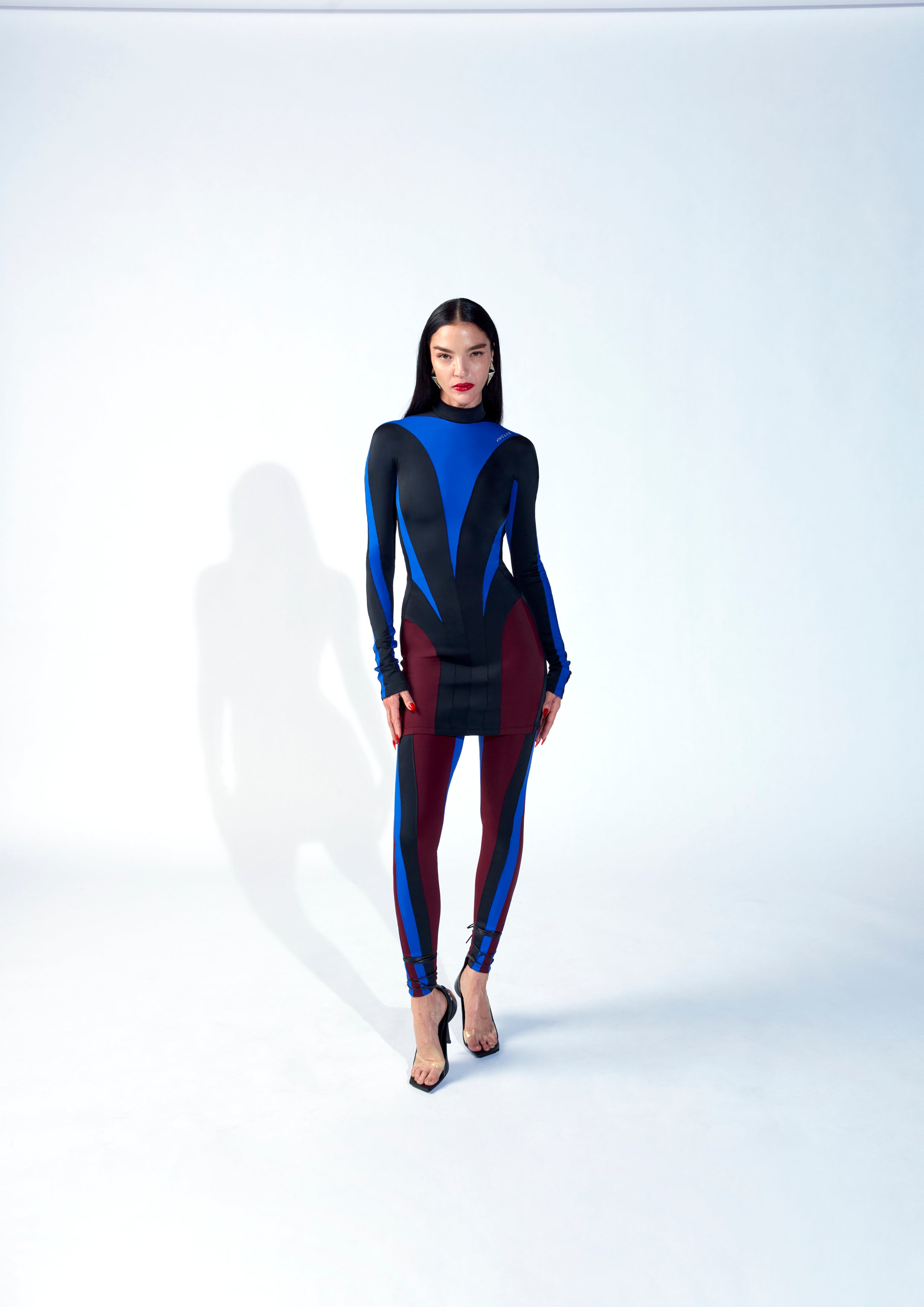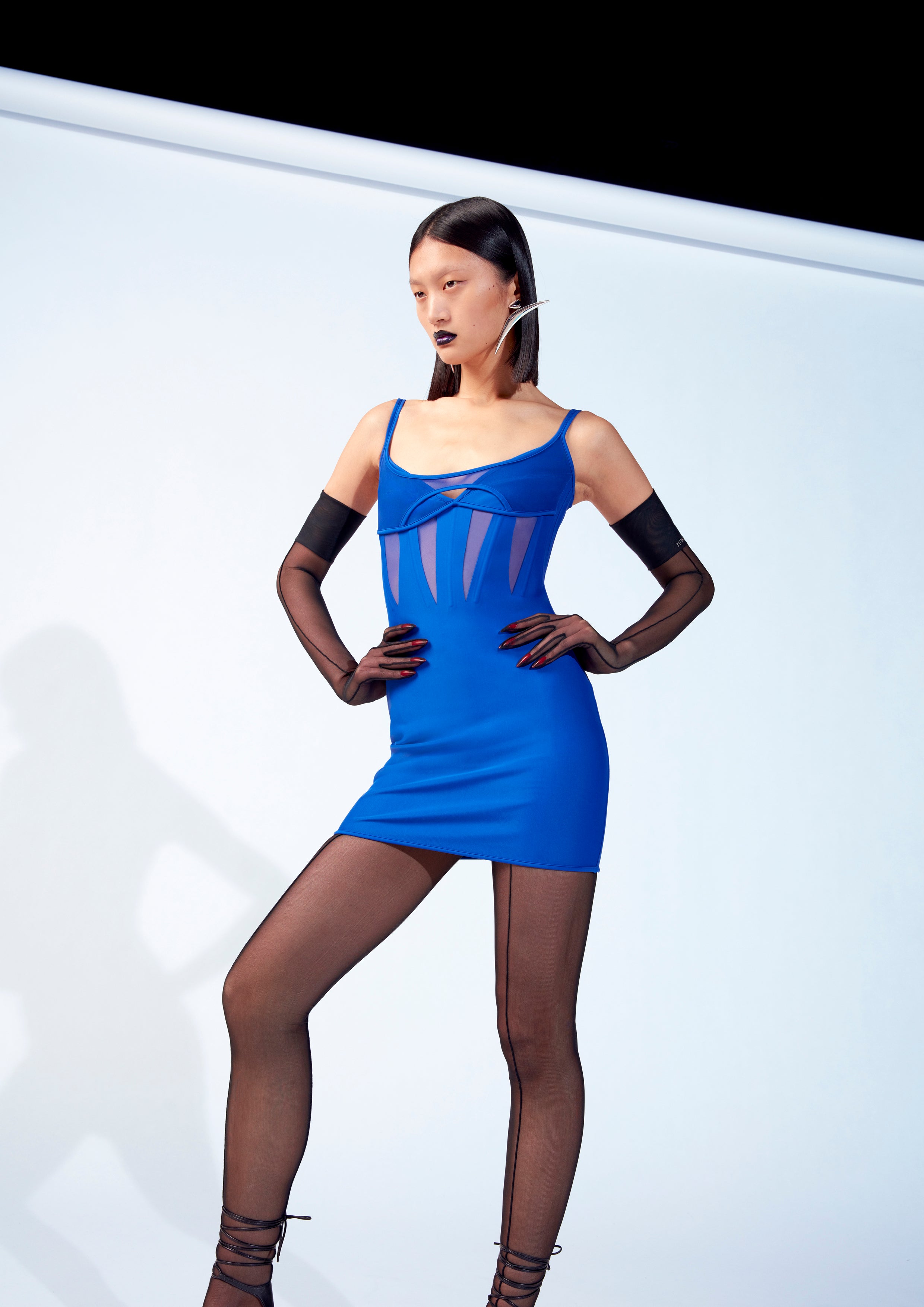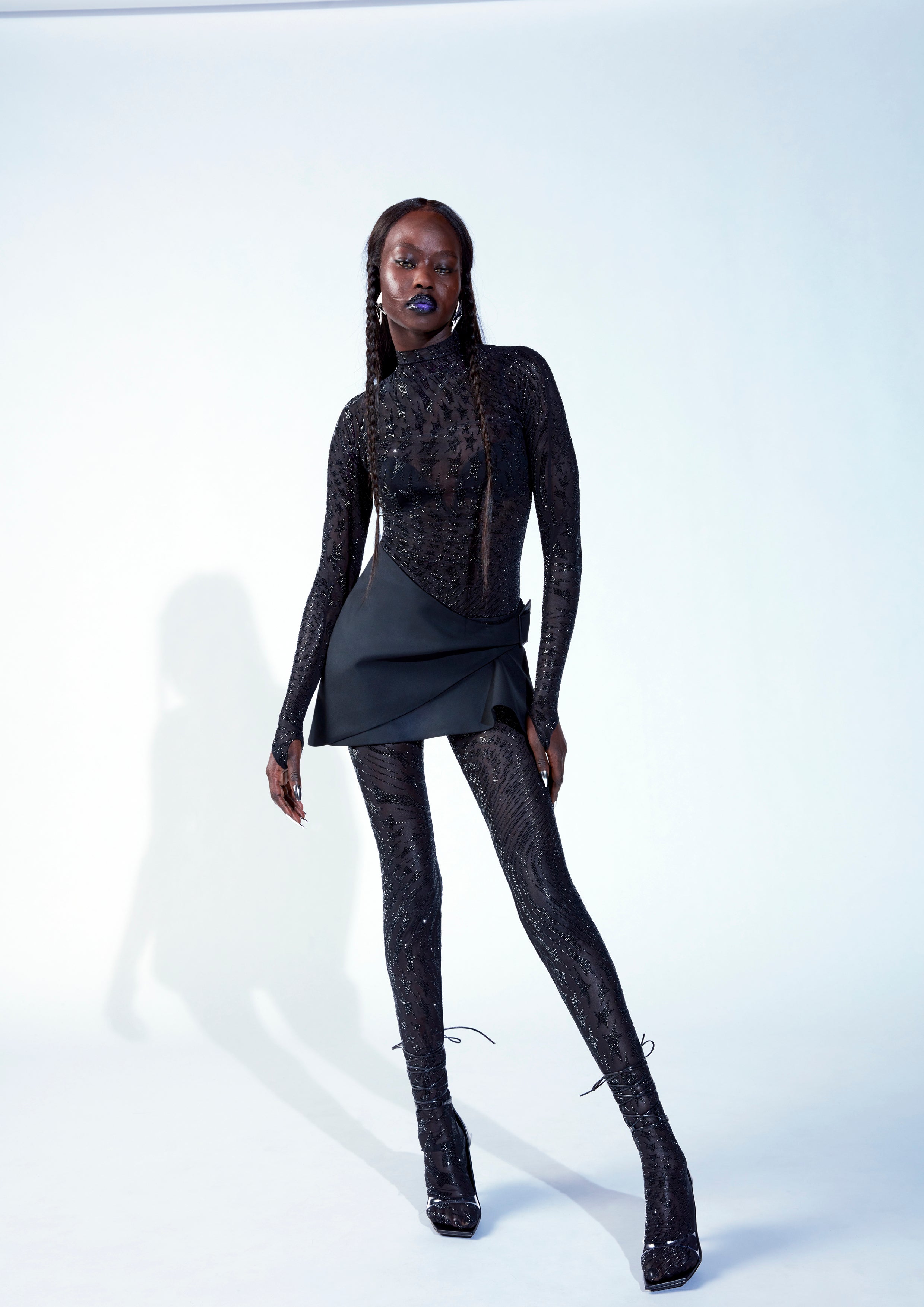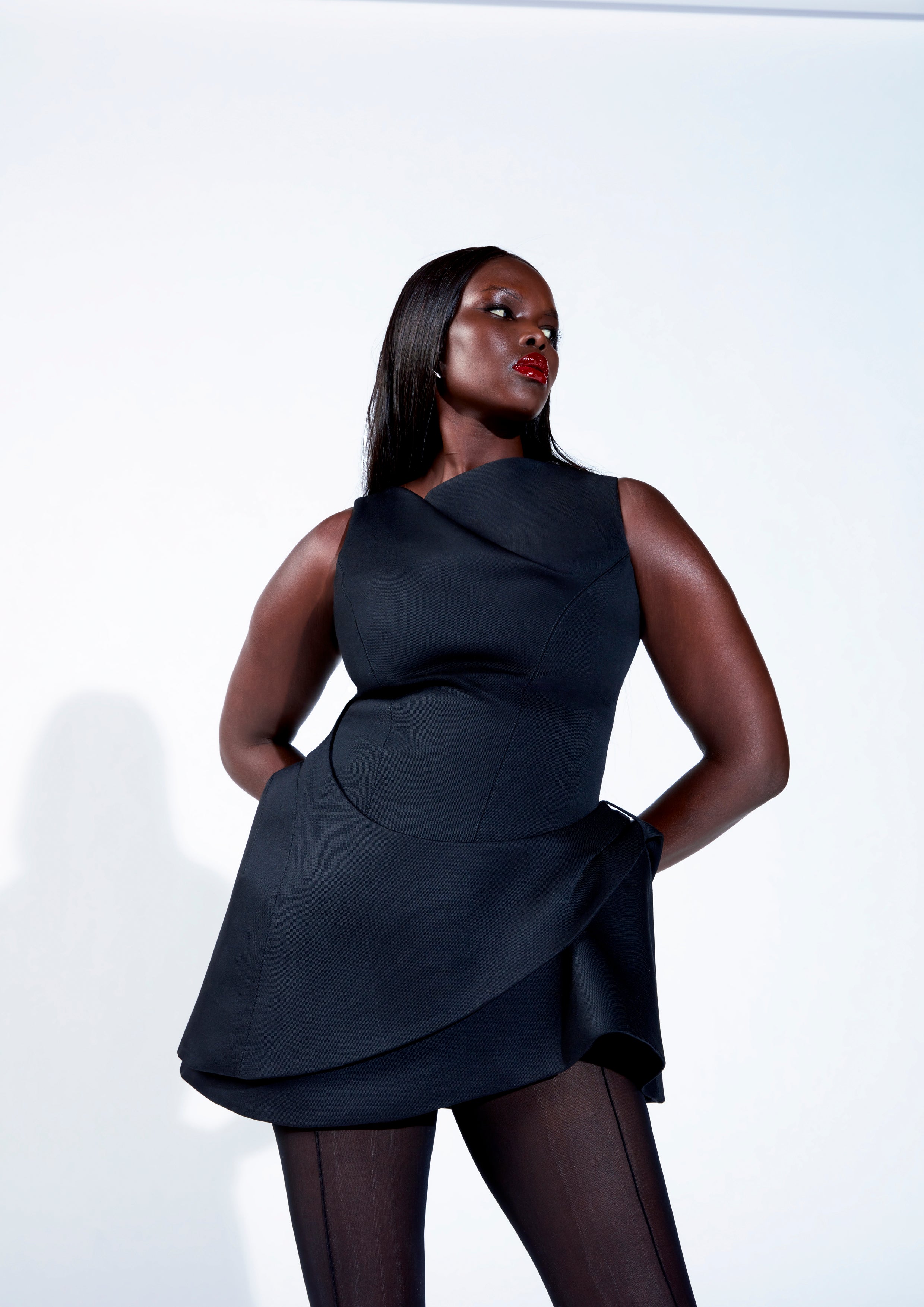 Like what you see? How about some more R29 goodness, right here?
H&M Home's New Collection Supports Women Artists
H&M's Studio Collection Is Full Of Party Trends