Radical World Cup change could be scrapped
A controversial change that had been announced for the 2026 World Cup is expected to be canned in a matter of weeks.
FIFA could announce a backflip on the decision to have three-team groups at the 2026 World Cup as early as this month.
With the finals expanding from 32 to 48 teams for the tournament in the United States, Mexico and Canada, the format of eight groups of four nations was due to change to 16 groups of three nations.
But the drama of the final day of group matches in Qatar in 2022 has forced a rethink.
READ MORE: Grim Munster news adds to Storm headache
READ MORE: Lyon eclipses Warne with magical bowling spell
READ MORE: Tigers shoot down rumours of coaching rift
The BBC reports that there's overwhelming support for the retention of the four-team format, as long as the length of the tournament isn't increased.
"Groups of three sounded great but there are some issues," Concacaf president Victor Montagliani told the FT Business of Football Summit.
"Is it right that you qualify for a World Cup and a third of teams go home after two games?
"We do have to be responsible. There was a footprint of days for 2014 and 2018 and we can't go over that. We can't have a three-month World Cup."
Reverting back to groups of four would mean an increase in the number of games from 80 to 104.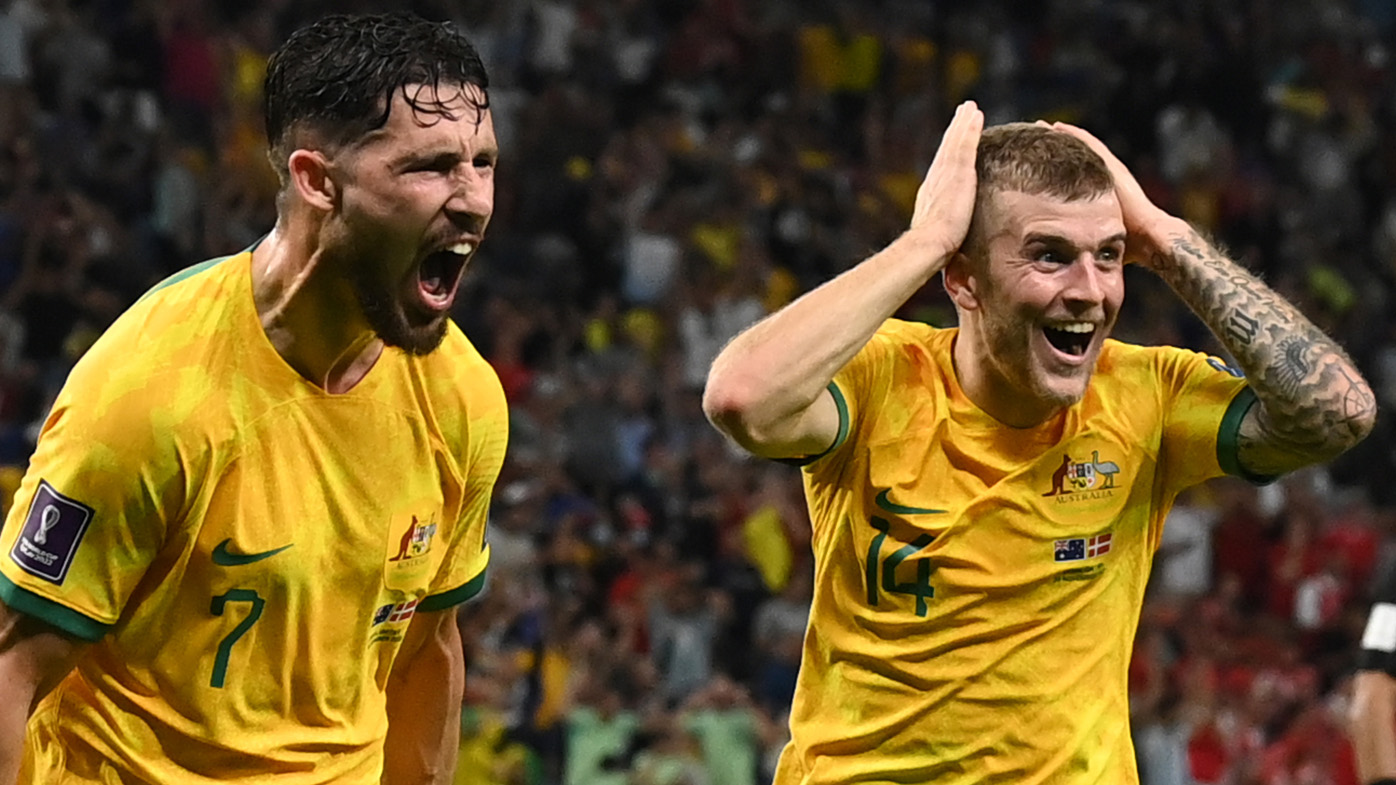 According to the BBC, Montagliani has conceded increasing the number of matches will raise concerns over the environmental impact of the tournament, but steps will be taken to minimise the problem.
"The match schedule is very important," he said. "You can't have teams travelling from New York to Los Angeles.
"Teams will play in pods. There will be a group playing out of Boston, Philadelphia and New York. Another one in Vancouver and Seattle and another in LA and San Francisco.
"There are other strategies that have to be applied as well so we adhere to what is put in the bid."
For a daily dose of the best of the breaking news and exclusive content from Wide World of Sports, subscribe to our newsletter by clicking here!