Kundali Bhagya Upcoming Twist: Shaurya sees a glimpse of his mother in Preeta, will he be able to understand this connection?
Excerpt: In the show Kundali Bhagya, we can see major twists and turns when Palki finally confesses her love in front of Rajveer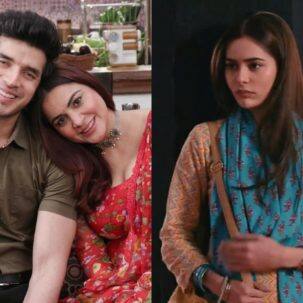 Kundali Bhagya upcoming spoiler alert: In the latest track Rajveer (Paras Kalnawat) gets his first award and defeats Karan (Shakti Aanand) for the first time, where we can see Karan and Rishabh congratulate him; on the other side Shaurya thinks about Preeta (Shraddha Arya) and says that he feels like she is a mother to him. Later, Preeta will also feel the same. Preeta and Shaurya (Baseer Ali) feel connected to each other. Later, we will see Palki (Sana Sayyad) go to the temple, where she meets Rajveer as well as Shaurya. Now we will see that Shaurya has changed his mind. Now he harms Palki because Palki is affecting Rajveer. Let's see, what will Shaurya do to hurt Palki?
In the upcoming episode of Kundali Bhagya, we can see a major twist and turn when Palki enters Luthra house. As we see, Bani Dadi needs a doctor, and Dr. Sanjeev appoints Palki. We can see that Shaurya is attracted to her and that Shaurya is changing. Let's wait to see if Rajveer will ever accept his brother or not. On the other side, we can see Palki is starting preparations for her engagement, but this engagement will not happen because Mahi will support her sister and try to call off this engagement.
In the future episode of Kundali Bhagya, we can see Shaurya get drunk and play loud music outside the gurudwara, and Palki starts fighting with him. Later, we can see Shaurya getting hurt by Palki because of the revenge he gets from Rajveer. The Kundali Bhagya Show is one of the most popular TV shows, as viewers are really waiting for the reunion of Karan and Preeta. On the other hand, viewers are also waiting to see Nidhi exit, and they want to see a perfect happy family: Karan, Preeta and their three children, Rajveer, Shaurya, and Kavya.