Katha Ankahee upcoming twist: Tejji and Farah hiding a dark secret from Viaan? Will Seema tell Viaan the truth?
Excerpt: In the show Katha Ankahee, we will see so many secrets that will be revealed soon in front of Viaan.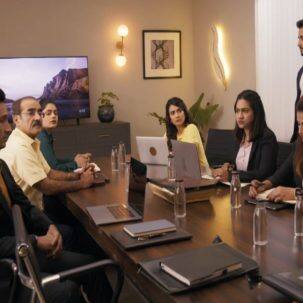 Katha Ankahee upcoming spoiler alert: In the latest track Viaan (Adnan Khan) tries to find out about his father's past, which is related to Seema Dutta, who is his father's second wife. Katha (Aditi Sharma) makes him realize that if he wants to start a new life, he would have to forgive her, so Viaan is trying his best to reach her. We can see that Reet (Jasveen Kaur) is trying to manipulate Katha about Viaan, but Katha knows about Reet's intentions, and she also believes in Viaan that he never tells anything to Reet. On the other side, Tejji (Bidisha Ghosh Sharma) and Farah (Priyamvada Singh) get very tensed about what Viaan finds about Seema Dutta. Is there any dark secret behind this?
In the upcoming episode of Katha Ankahee, we will see so many interesting twists and turns where we see Tejji and Farah hide something very serious from Viaan and Ehsan (Samar Vermani). It seems that they have made some big mistakes in their lives in the past, but what will be the secrets that viewers are eagerly waiting for in the upcoming tracks? Katha will always help Viaan get out of his past. Once again, Viaan gets a call from a stranger, and she tells him about Seema Dutta.
In the future episode of Katha Ankahee, we will see Viaan meet his past, where he meets Seema Dutta, but she does not recognize Viaan as she does not remember him. Later, Viaan introduces himself in front of Seema, and she is shocked to see him, and Viaan apologized to her for whatever he had done in the past. Later, we will see that Viaan feels very guilty about those past years, in which he always lived in pain. On the other side, Katha and Vanya share a beautiful bond, and Vanya also respects Viaan a lot as she always considers him an elder brother.