Grim Munster news adds to Storm headache
The Melbourne Storm's season-opening streak remained intact, but the courageous win has come at a major cost.
Melbourne Storm coach Craig Bellamy has confirmed that Cameron Munster will require surgery after suffering a compound dislocation to his finger, adding to an already lengthy injury list for the club.
Munster left the field clutching his right hand in the first half of the Storm's 16-12 win in the season-opener against the Parramatta Eels, before returning to complete the match.
Bellamy and Storm skipper Christian Welch lauded Munster's toughness, with the star five-eighth playing a crucial second-half role in the win after returning to the field with his hand strapped up.
AS IT HAPPENED: Australia vs India third Test Day Two
READ MORE: India slammed over Test debacle
READ MORE: Legend's 58-year feat inspiring NRL newbies
"I actually didn't see him come from the field," Bellamy said after the match.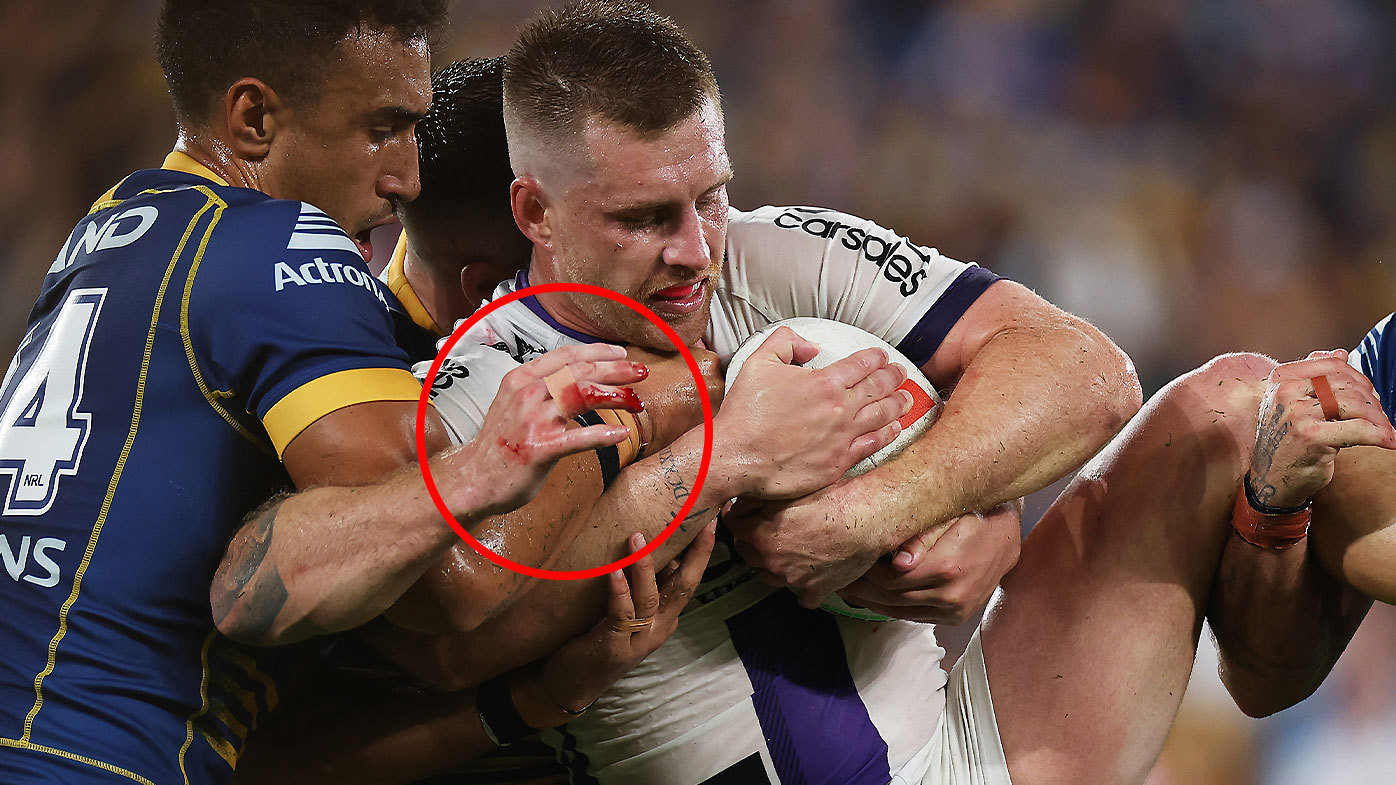 "They were saying he'll probably be five minutes, we'll just tape it up, and then it was going to be half-time. Then we got a message that he won't be coming back on at all, so it was all a bit mixed up there for a while.
"He's broken a bone and it's come out of the skin, so he'll need an operation. It's pretty brave to come out (in the second half) with an injection."
"When he went off, I was thinking, 'Geez, he could be in a bit of trouble here', and then at half-time he was very vocal," Welch added.
"It was probably the loudest I've seen him and he just took the reins.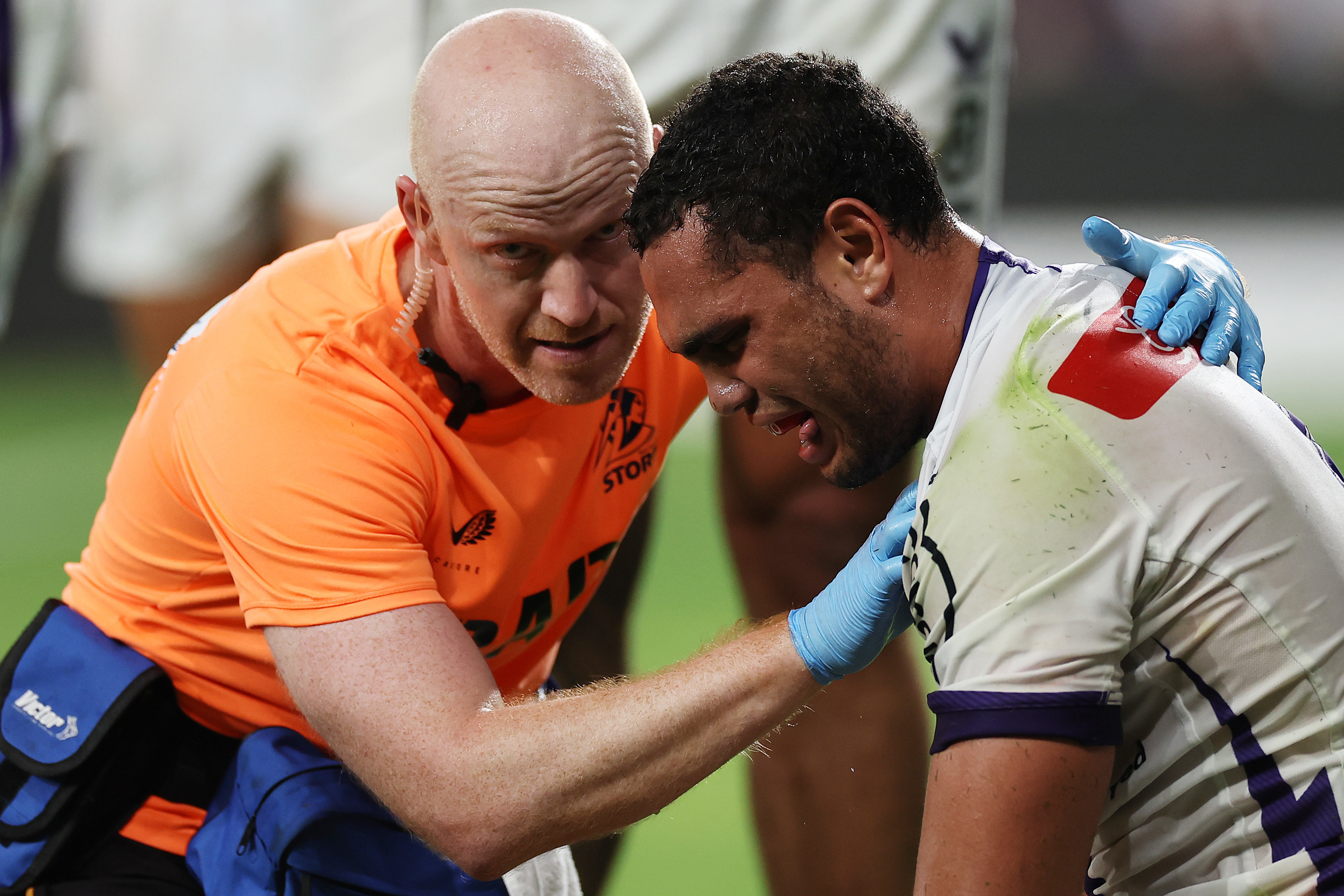 "Great players like that just give confidence to the group that they need to just do their role and someone like Munster will create something."
It remains unclear whether Munster will be sidelined for next Saturday's clash against the Bulldogs, with the eight-day turnaround causing some optimism for Bellamy.
"There was a bit of confusion there on how bad it was, but he obviously got back on there and showed a lot of ticker," he said.
"Hopefully he can have it (the operation) early in the week, we've got a bit of a longer turnaround, but I'm not quite sure (of a timetable) until I speak to our physio and doctor.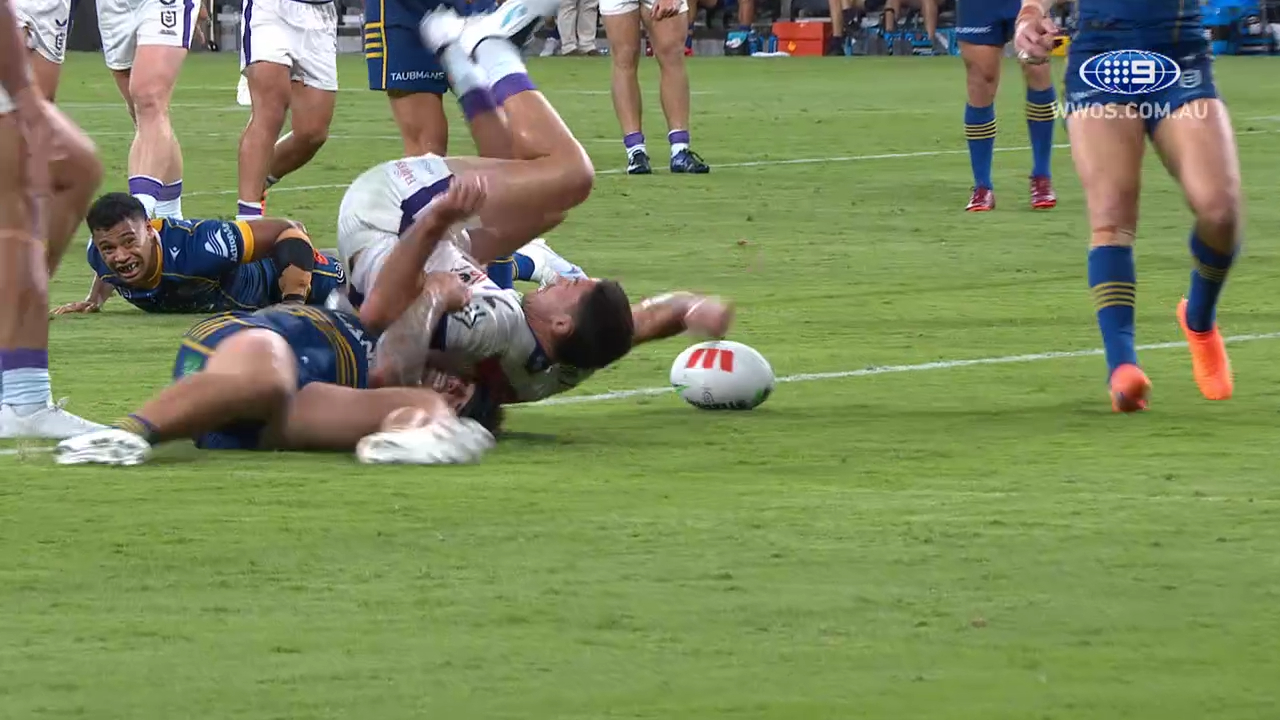 "It's not going to be easy (without Munster). We'd rather that didn't happen, but if it does happen then someone else will get a chance."
Munster was not the only Storm star to emerge from the match with an injury, with winger Xavier Coates suffering a broken clavicle.
https://twitter.com/rpjward/status/1631240330036252673
Bellamy said he expects the 21-year-old to be sidelined for "a couple of weeks".
The injuries to Munster and Coates adds to what is already a lengthy injury list for Bellamy's side, which was already without the likes of Ryan Papenhuyzen, Justin Olam and Dean Ieremia for the season-opener.
Papenhuyzen confirmed last week that he is all but certain to miss the first half of the season as he recovers from a serious knee injury sustained midway through last year.
For a daily dose of the best of the breaking news and exclusive content from Wide World of Sports, subscribe to our newsletter by clicking here!