Celebration costs showboating star victory
He wanted to delight the crowd, but the officials didn't see the lighter side of the youngster's stunt.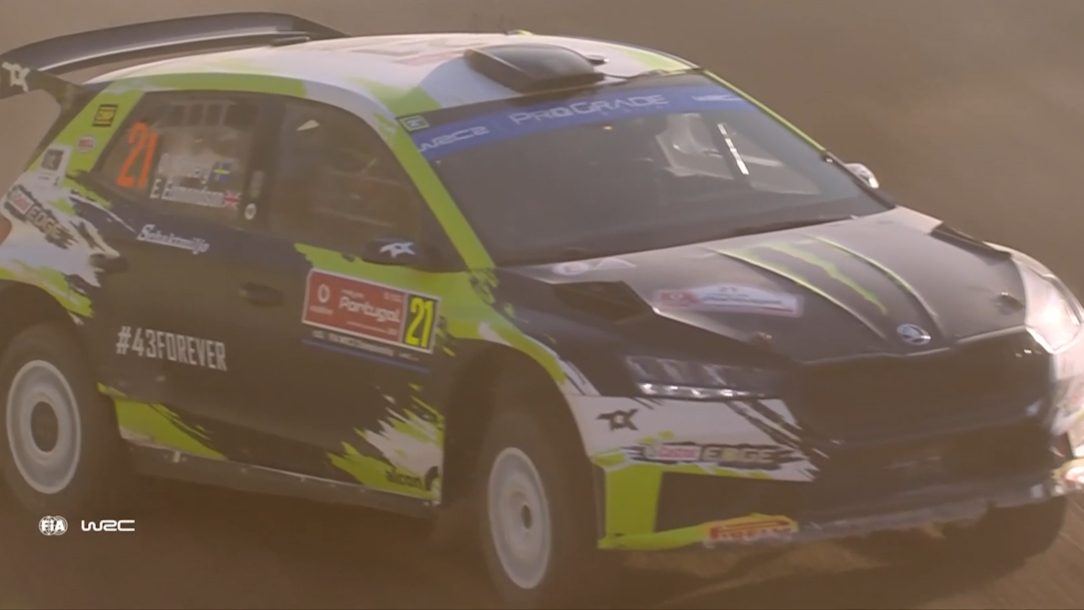 World Rally Championship driver Oliver Solberg was left to rue a costly call to entertain fans that ultimately meant he missed out on victory by just 1.2 seconds due to a penalty.
Solberg, who was competing in the second-tier WRC2 class, decided to wow spectators by performing doughnuts at the end of a rally stage on Saturday.
Unbeknownst to him, "exhibition driving" is illegal under the sport's rules anywhere.
Watch the 2023 FIA World Rally Championship, Rally Sardegna on June 1-4. All the action streaming ad free, live and on demand
Solberg lit up his tyres after the flying finish and between the controlled stopping area where he believed it was safe to do so.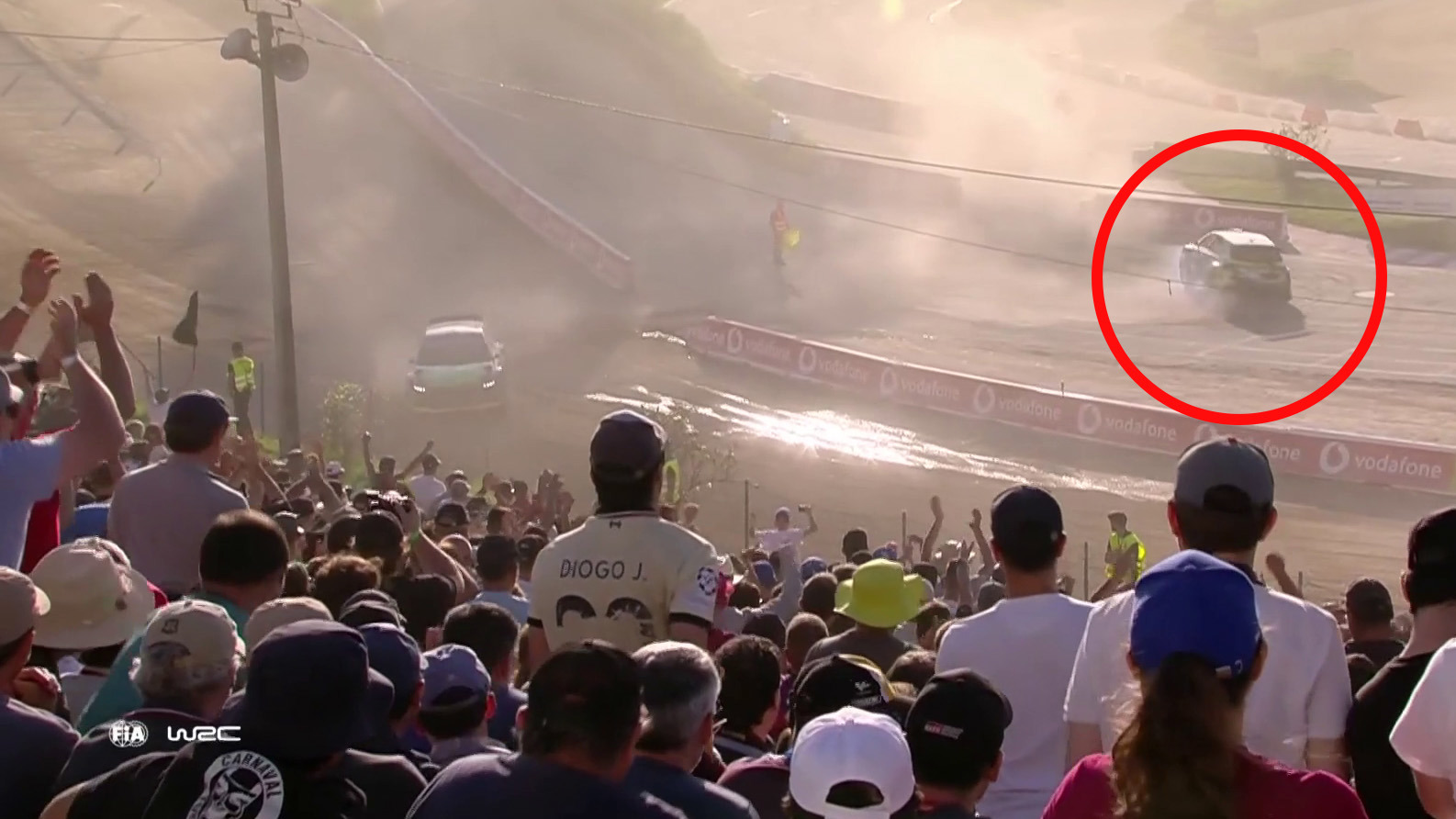 According to the steward's findings, Solberg and his co-driver Elliot Edmondson said "they did not know the regulations in relation to this matter".
Solberg noted that the stage was designated a "show special stage" and that "they thought they had performed a good show for the spectators", according to the FIA. 
READ MORE: Rugby league rocked as World Cup hosts pull out
READ MORE: NRL standards 'took a dive' after 'disgraceful' attack
READ MORE: Rugby in shock as former Kiwi star dead at 33
Solberg and Edmondson apologised for not knowing the rules but believed they had not created an unsafe environment.
The Swedish driver held a 35.4-second lead heading into the final day of the three-day rally but had one minute added to his overall time for the stunt that put him at a 24.6-second deficit to Gus Greensmith.
https://twitter.com/OliverSolberg01/status/1657616373650956290
Despite winning every stage of the rally on Sunday, Solberg came up just 1.2 seconds short of the win.
Solberg took the penalty in his stride, adding a doughnut emoji to his Twitter handle and shared an image of some doughnuts after the rally.
The nature of the penalty left leading WRC driver Ott Tanak puzzled.
"Obviously there are many things which are going against each other," said the Ford driver.
"The first thing is doing doughnut in what the FIA said is not a safe environment and 10 seconds before you are going flat out on the same road. And then it's suddenly unsafe.
"But also the regulation is written that if you do a doughnut you get a minimum five-minute penalty and then you give one minute, so why do you do regulation if nobody follows them?"
https://twitter.com/OliverSolberg01/status/1658162431451967496
Toyota's Esappeka Lappi was similarly bemused.
"On the other hand the rule is clear, but I don't know there were five thousand, six thousand people watching and it is a show for them," said Lappi.
"It is not a safety issue there, there is a concrete wall and the spectators are back, so why not?
"I understand that if you do doughnuts before the finish ramp there can be a lot of people next to you and something strange can happen, but in that kind of safe area it felt a bit rude."
https://twitter.com/OliverSolberg01/status/1658012734858883073
Solberg said he hoped the rules would be changed while ex-Formula 1 team boss turned Hyundai skipper Cyril Abiteboul said the sport needs to be pragmatic.
"One side says that the sport needs some change and create a bit more entertainment and everyone is talking about Formula 1 and what recipe made it into that platform," he said.
"We can't do that on one side and then be very restrictive on the regulations."
The World Rally Championship continues with Rally Sardegna in Italy on June 1-4.
For a daily dose of the best of the breaking news and exclusive content from Wide World of Sports, subscribe to our newsletter by clicking here!