A Beautiful Mind: Everything The Movie Changed From Real Life
A Beautiful Mind is an emotional biopic about Nobel-winning mathematician John Nash, and it's riddled with deviations from the true story.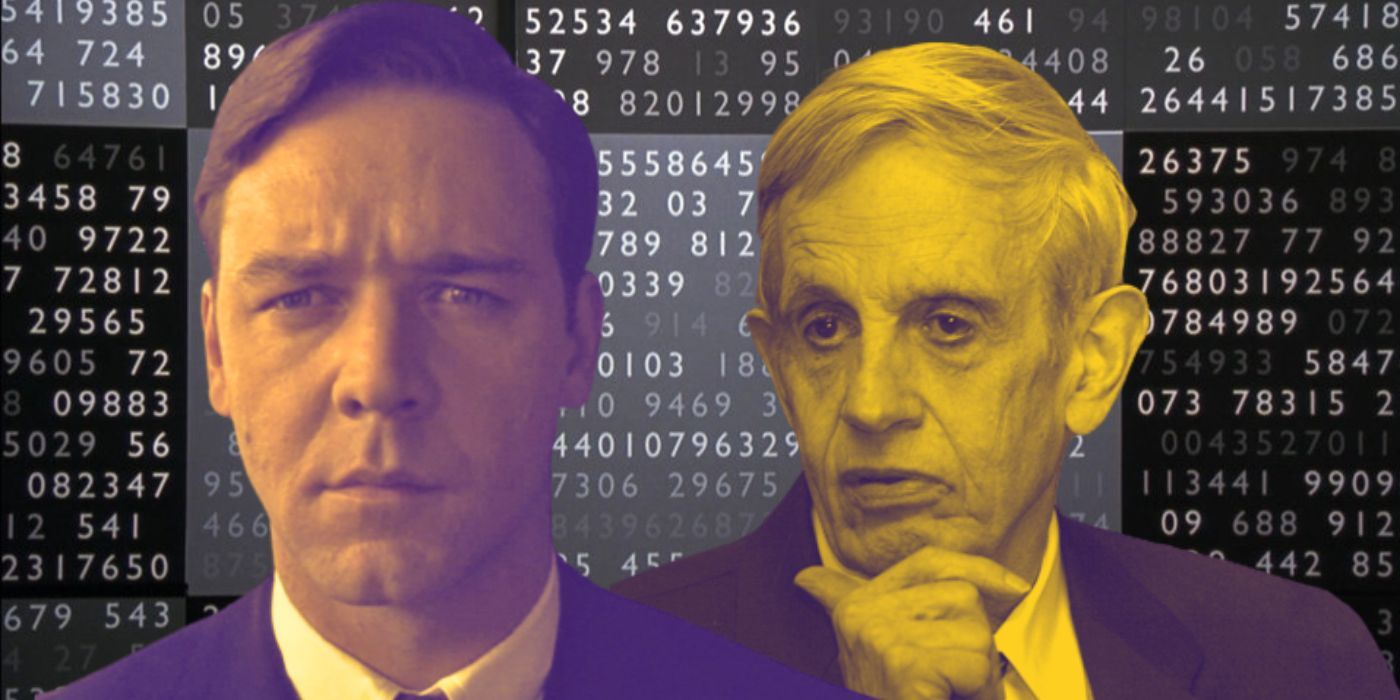 A Beautiful Mind dramatizes the true story of mathematician John Nash, a Nobel Laureate in Economics who was known for his pioneering contributions to game theory. Directed by Ron Howard and starring Russell Crowe as Nash, the movie focuses on his time as a gifted Princeton student and how he went down a nightmarish spiral after working as a cryptographer for the CIA. It also delves into the strained relationship that Nash had with his wife Alicia, played by Jennifer Connelly. Written by Akiva Goldsman, A Beautiful Mind's screenplay was adapted from Sylvia Nasar's acclaimed 1998 biography of the same name.